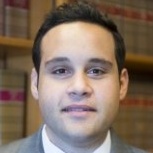 Partner at The Aleem Law Firm, Tarek has experience in the areas of healthcare compliance, medical malpractice, legal malpractice, and general corporate governance. He has been a huge advocate for orphans gaining access to education in underdeveloped countries. Most notably, he has taken a proactive approach with our Imam Bukhari Orphan Project by contributing towards establishing the computer lab, kitchen, assembly hall, security system, school bus, in honor of his late father, Dr. Saleh Abdel-Aleem.
Education: UC Davis, J.D., UC Berkeley, B.A.
Tariq was born in Afghanistan and immigrated to the states after the Russian invasion in the 1980's. He began his professional work as a prosecutor in the Contra Costa County DA's Office, becoming the first-ever Afghan-born Deputy DA in America. Tariq is also involved in the Arts and several business ventures. He was the first-ever Afghan professional football player in the Arena league for Utah and San Jose.
Education: Santa Clara University, J.D., University of California, B.A.
Kristen graduated with a degree in Sociology. Following undergrad, she pursued a career in legal marketing and is currently a marketing manager for the international law firm, Perkins Coie LLP., based in their Denver office. In addition to her professional experience, Kristen has worked with a number of local and international non-profits that focus on a dynamic and sustainable development portfolio, including extended time spent in Kigali, Rwanda.
Education: Saint Mary's College, B. A.
Samantha Coon received her Bachelor of Arts and Master of Arts from Saint Mary's College of California. Samantha's professional experience has been dedicated to collaborating with others to foster more dignity, equity, and justice in local and global communities. She has had the opportunity to accompany college students learning locally about quality education in Oakland, California and internationally studying development aid in Rwanda. Samantha currently works at Saint Mary's College of California where she directs opportunities for students focused on justice, leadership and spirituality. She also worked within the non-profit sector in the field of early childhood education for nearly eight years.
Education: Saint Mary's College of California, M.A.
A tech focused serial entrepreneur, Ravi started his first company in college, doing financial governance and audit for non-profits. Currently his main focus is as CTO of Opera Event a company who has tools which social media influencers create community and monetize from their audience. He also is co-founder of Critosphere a collaborative co-work space in Fremont. He is also Vice-Chair of the Board for GiveTeens20 a non-profit which focuses on helping teens find their career path.
Education: University of California, Santa Cruz, B.S.
Dania Al-Itani received her Bachelors of Science in Nursing from California State University- Long Beach. Dania is in pursuit of excellence in nursing practice through service, advocacy, leadership, and education to make a difference in health worldwide. She demonstrates a commitment to international community service by volunteering at refugee camps in countries like Lebanon, Greece, and Jordan. Dania is also the founding president of Shifaa Foundation, whose mission is to addresses the immediate needs of the most vulnerable people around the world. In addition, Dania is Sigma United Nations representative, where she continues to work towards enhancing the wellness and health of the world's people. She is working towards becoming a family nurse practitioner to continue helping disadvantaged communities.
Education: California State University, Long Beach; BSN
Sadaf is a business entrepreneur who recently purchased and operates a full-service day spa. For the last 5 years, she has been working at Wells Fargo corporate working with executives in the top 1%. Generous and charitable personality impacts those closest to her, and her passion is to have an impact on the global community. Through her tireless and selfless servitude, Sadaf became Zam Zam's first-ever Volunteer of the Year award recipient in 2017.
Education: University of San Francisco, B.S.
Hasiba Mohsenzada - LaunchGood Liasion and Coach
Mashall Rezayee - Pacific Northwest Director
Sakina Zazay - North Texas Director - IBO Liaison
Wajma Naik - Creative Content Manager - Archiving
Parsa Mujadedy - Community Outreach
Volunteer Resources
Volunteer Resources provides strategic, tactical, and confidential support to our team as we continue to operate as a 100% volunteer-based organization. Volunteer Resources serves as a direct line of communication for any internal and external concerns. If you have feedback related to an experience with the organization or its members, contact Volunteer Resources at resources@zamzamwater.org.
Volunteer Resources is co-directed by Pacific Northwest Director Mashall Rezayee and Board Member Samantha Coon.
Honorable Mentions
Zeke J. Silva, Tori Guadarrama, Madina Omar, Wali Kohgadai, Adrian Carpenter, Zenaht Halekosai, Marcel Helmand, Rabi Nabizad, Yasmin Mazier, Solomon Mohsen, Jamal Rasoully, Sadaf Nagshbandi, Haroon Naderi, Safa Ibrahim, Yusuf Nayib, Eileen Shabankareh, Jober Tarin, Dr. Ribhi Hazin, Megan Mojadidi, Jaz Acosta, Parwez Mohabbat, Vanessa Cuevas