Rwanda: Turi Kumwe
The Rwanda: Turi Kumwe project is designed to bring all of us together in serving the people of the Bugesera District, Rwanda through the implementation of multiple rain-catchment water systems, provide farm animals i.e. goats, cows, chickens, and cultivate dozens of sustainable vegetable and fruit gardens. Our water systems costs an average of $5,500 and $1,500 for goats and gardens, per village. All of our projects are managed by our project manager: Donath Kwitonda.
WHY
The 1994 genocide in Rwanda began in the Bugesera district. This left less than half of its population alive and in extreme poverty and socioeconomic turmoil. Many children in this region do not attend school due to the need to fetch water in such dire circumstances. The women are left either widowed or forced to be the head of the household, while the men venture out to find what little employment there is without the proper education or training skills.
January 2019 : In honor of Omar Jibril
On September 30, 2008, Omar Jibril, an international student from the UAE with no family in the States, was on his way to school at De Anza College in San Jose, Ca. It was the last day of Ramadan. On his way to school that morning, a driver struck Omar's motorcycle at an intersection. At the tender age of 21, Omar passed away at the hospital due to brain trauma. Before the 10-year anniversary of Omar's passing, his family and friends decided to come together to build water projects in Afghanistan and Rwanda. This water project serves the Nganwa village of Rwanda, which houses over 1,500 villagers in 248 homes.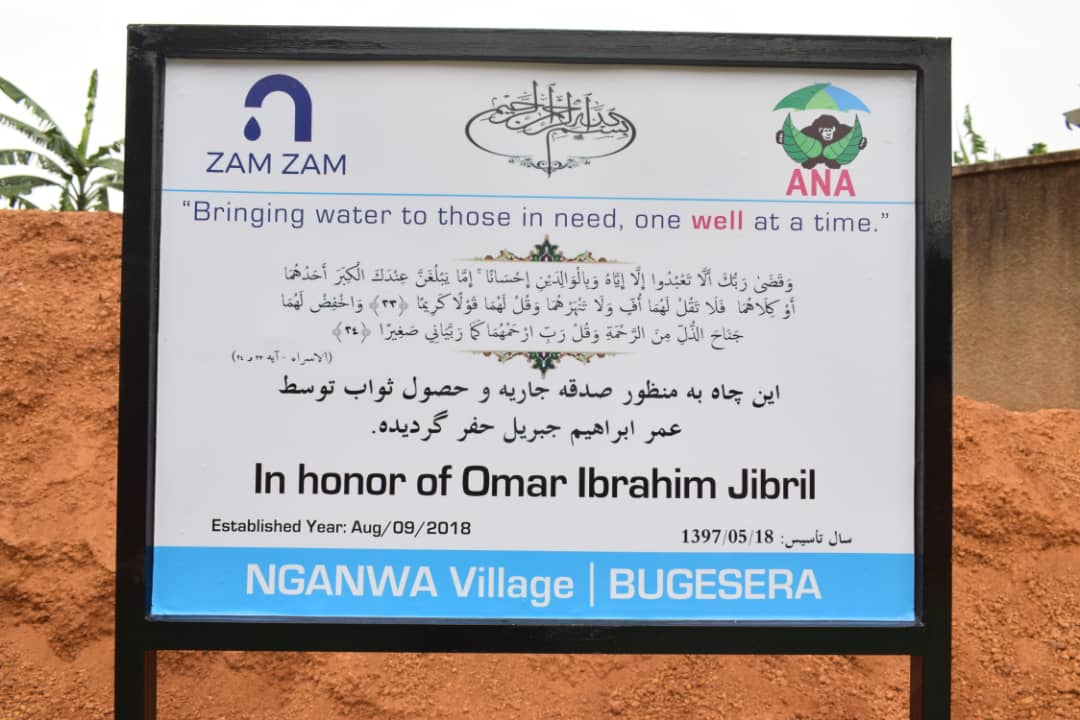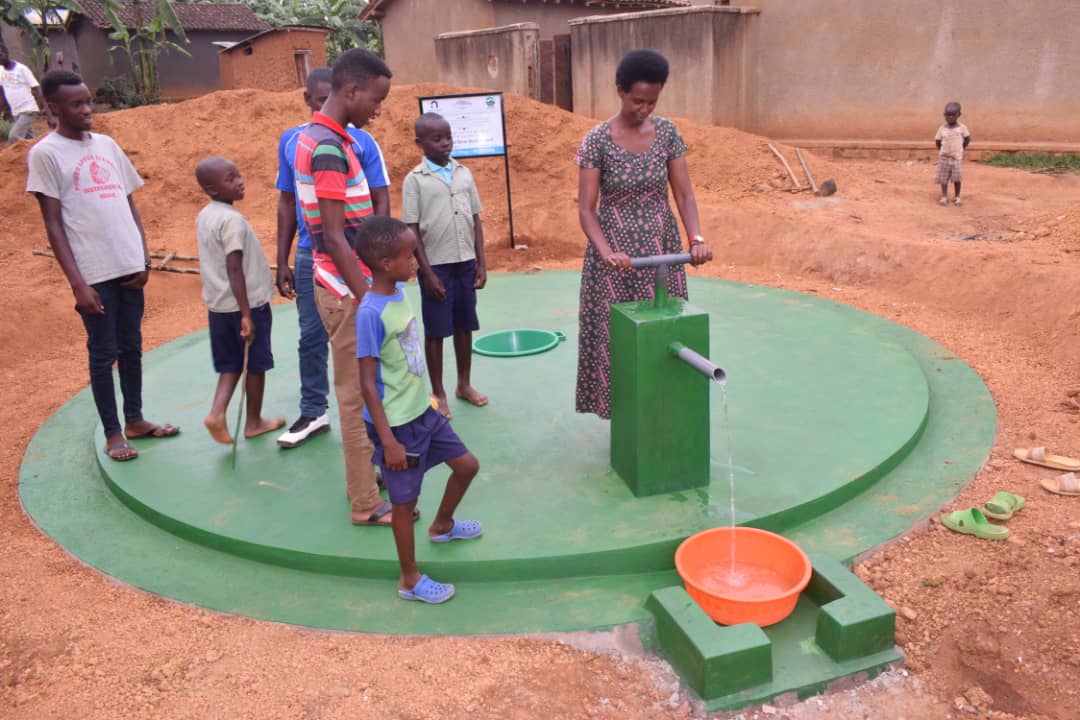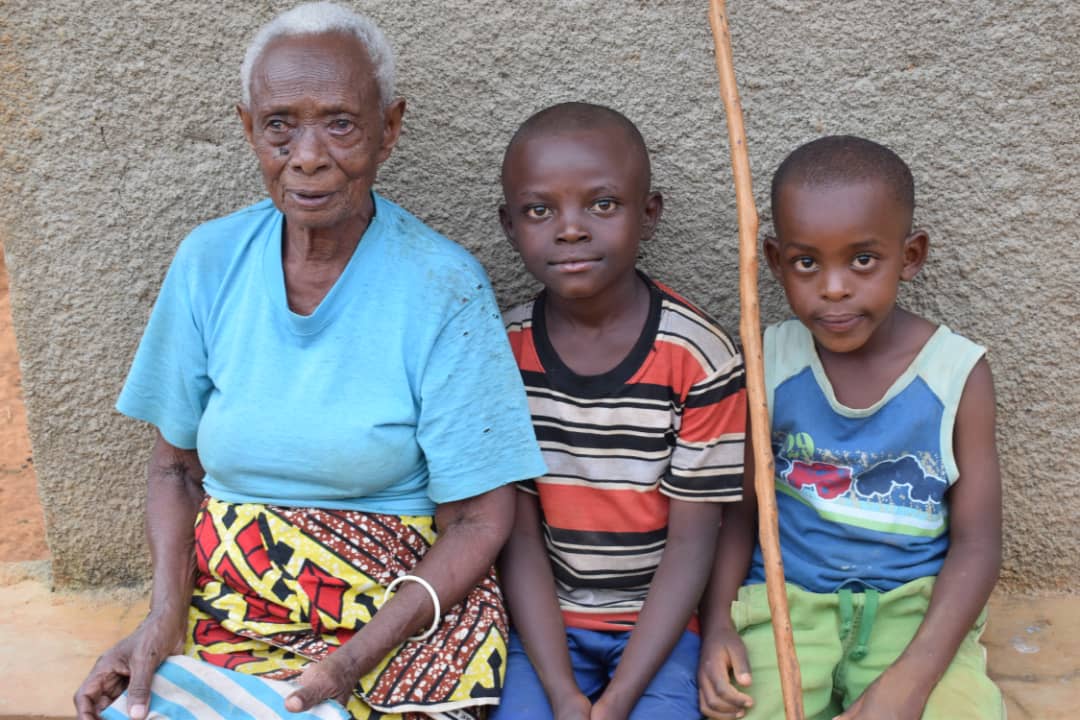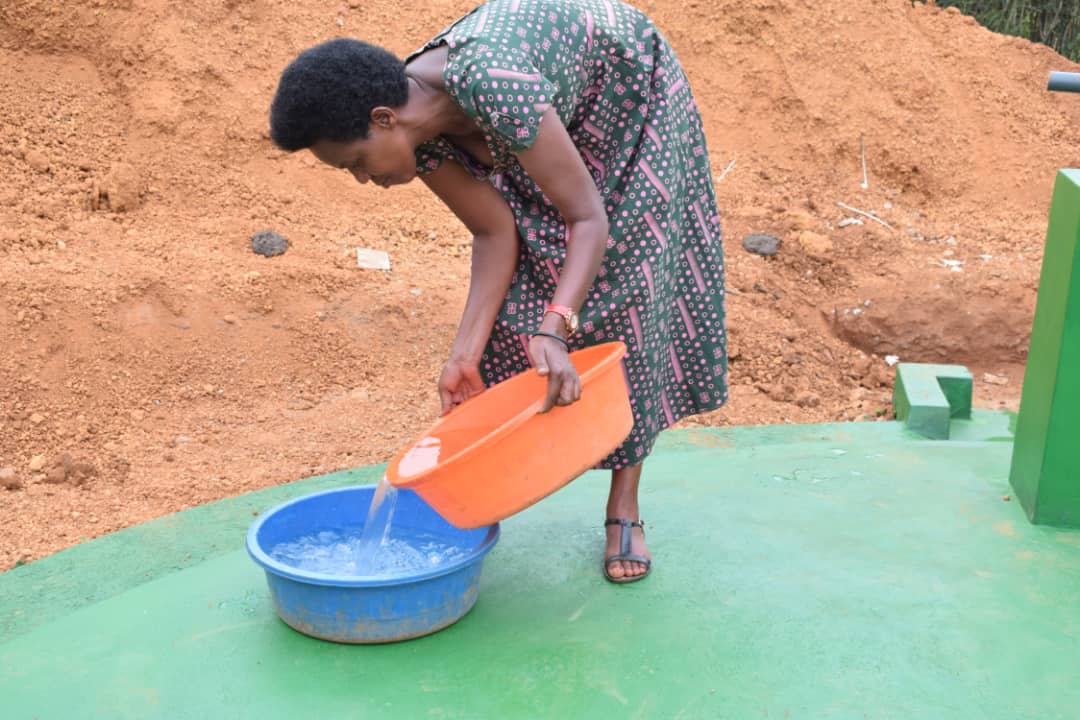 December 2018 : Wells for rania - 2 wells
Rania was a young soul who returned to her creator. Her life was a testament to her strength and her contentment with the blessings and trials that she was dealt. In her honor, her family and loved ones came together to support 2 villages: Kayenzi and Rubomborana. 1,118 people and 1,470 people, respectively, now have access to clean water, goats, and sustainable community gardens for generations to come. While her life came to an abrupt end, her legacy will remain forever.
July 2018: 'For the people of rwanda'
The Gatoro Village is located in the Bugesera District and houses 1,890 villagers living in 275 households. This project was funded 100% through a crowd-funding campaign on Launchgood with the goal of providing clean and sustainable water to people of Gatoro. This 35,000 liter water tank and rain-catchment system is the only source of water for 4.9 miles where the average wait time is almost 3 hours.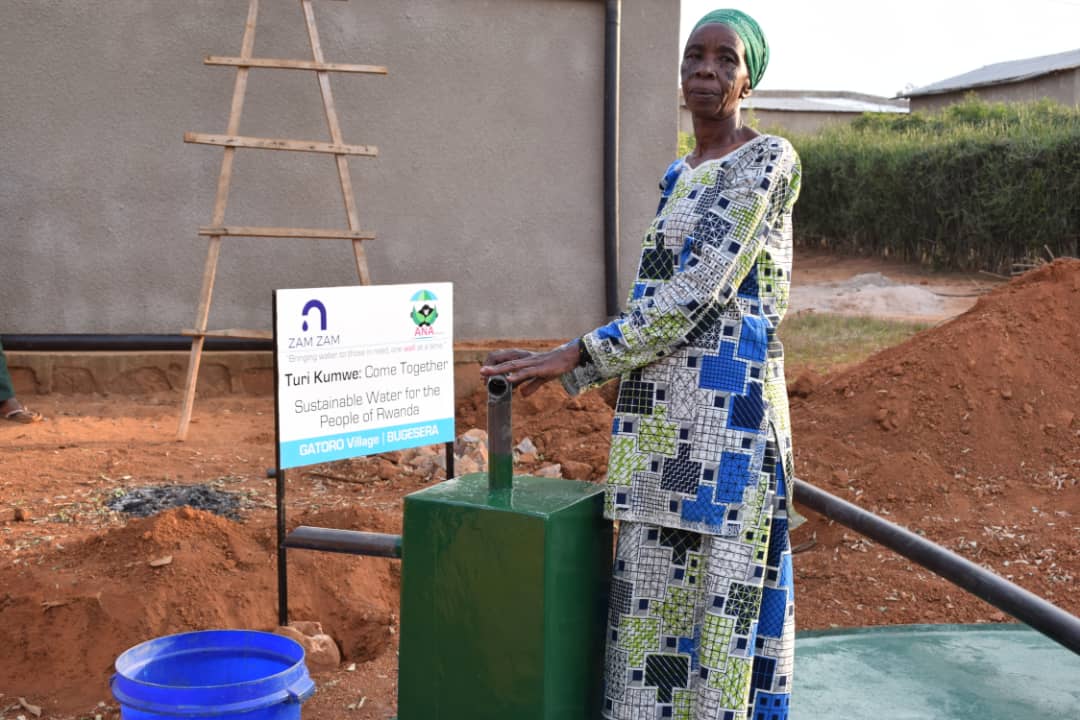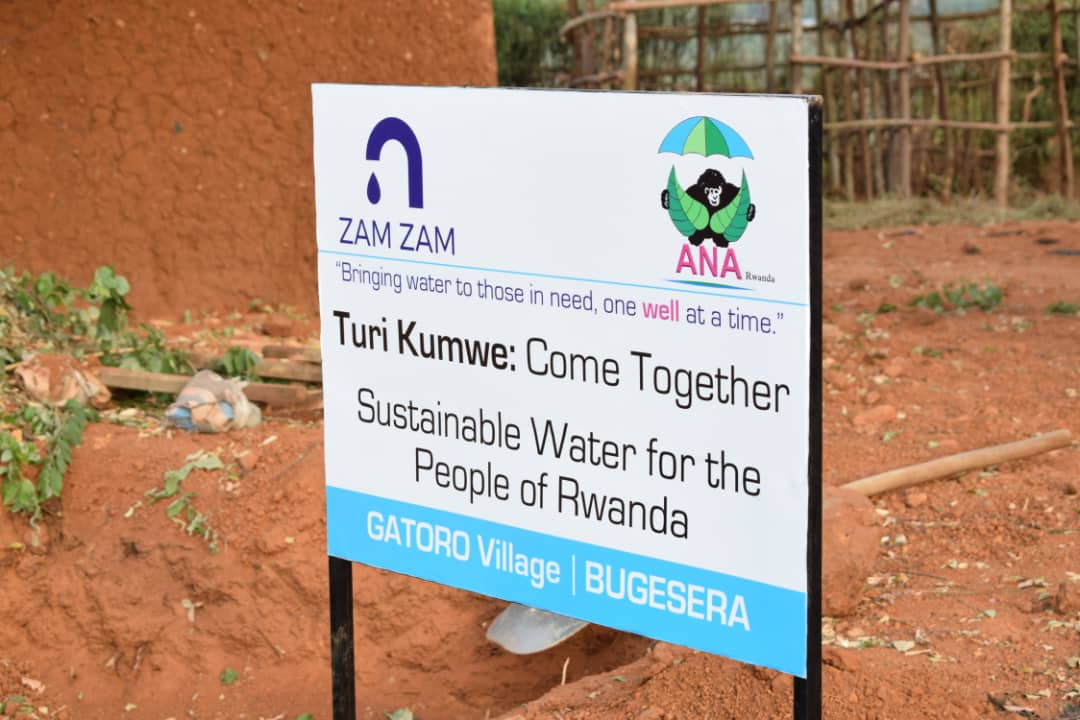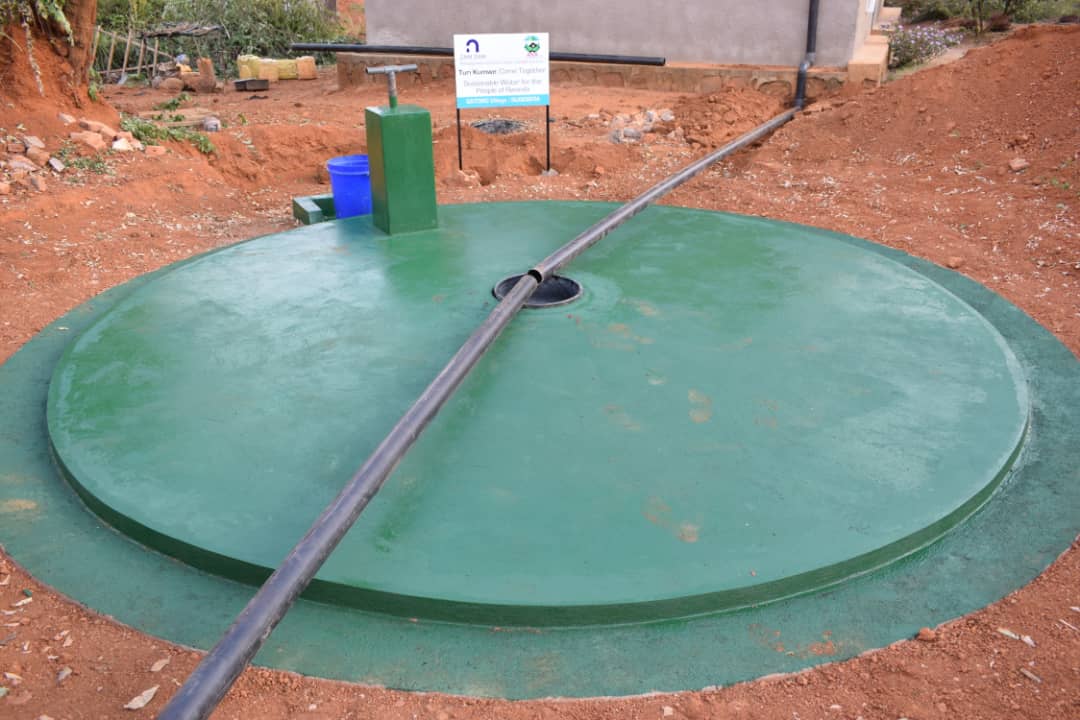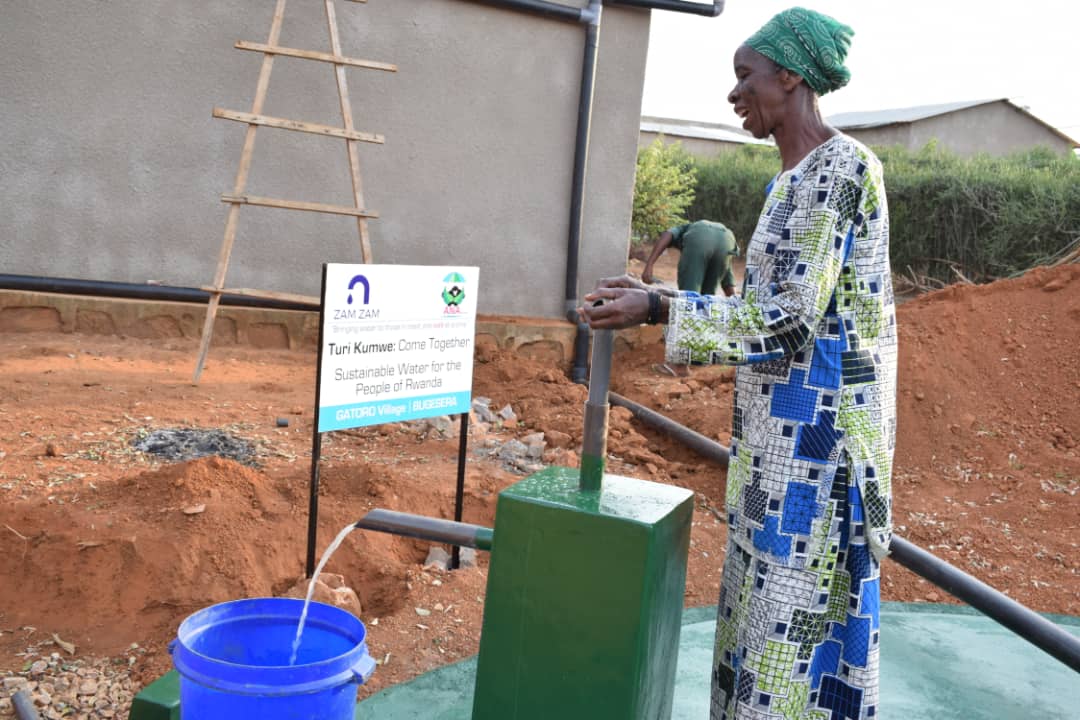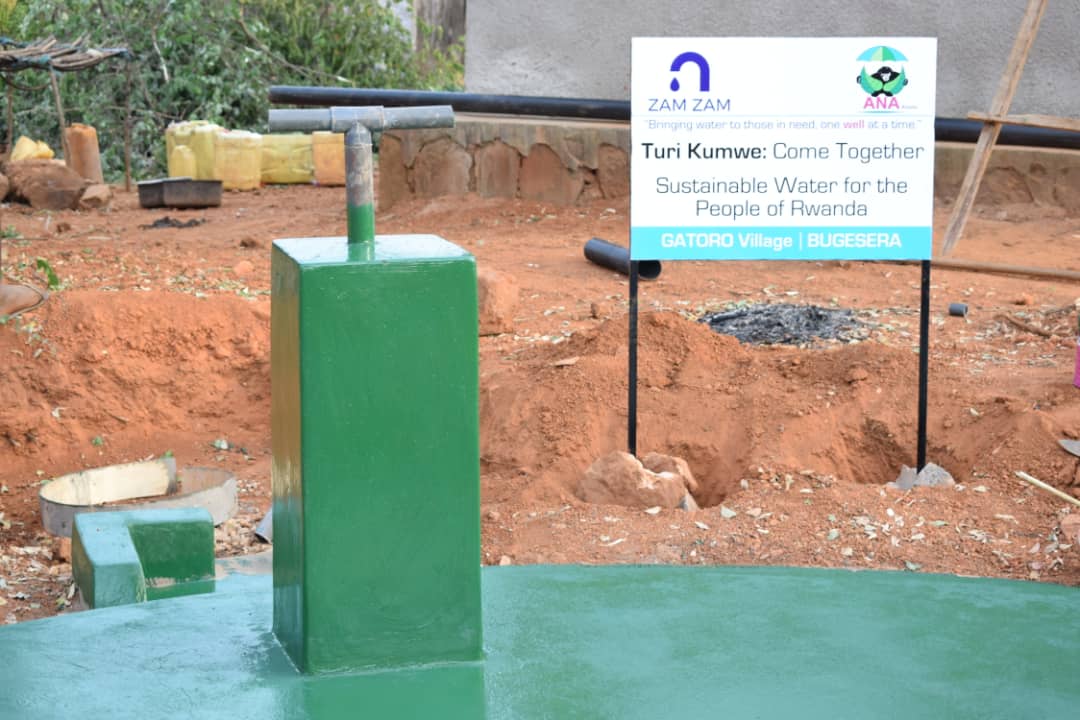 May 2018: Imam Hussain (A.S.)
Almost 2,000 people living in over 280 homes will benefit from our 35,000L water well system in the Rugunga village in the Bugesera district. The people of this village would wait up to 3 hours at the Cyato wetland almost 3 Km away. This project was dedicated by an anonymous donor in honor of Imam Hussain (A.S) and his companions in Karbala.
January 2018: Hesam and the khalilzadeh family
Hesam was able to find out about Zam Zam through our social media. He reached out to us after seeing the type of work we were able to accomplish and it did not matter what part of the world his project would be in as long as it affected the most amount of people in need. In honor of his wife and family, Hesam funded a project in the Kiyogoma village that inhabits 263 households and over 1,300 villagers. They have plans to also provide the entire village with goats and sustainable community gardens.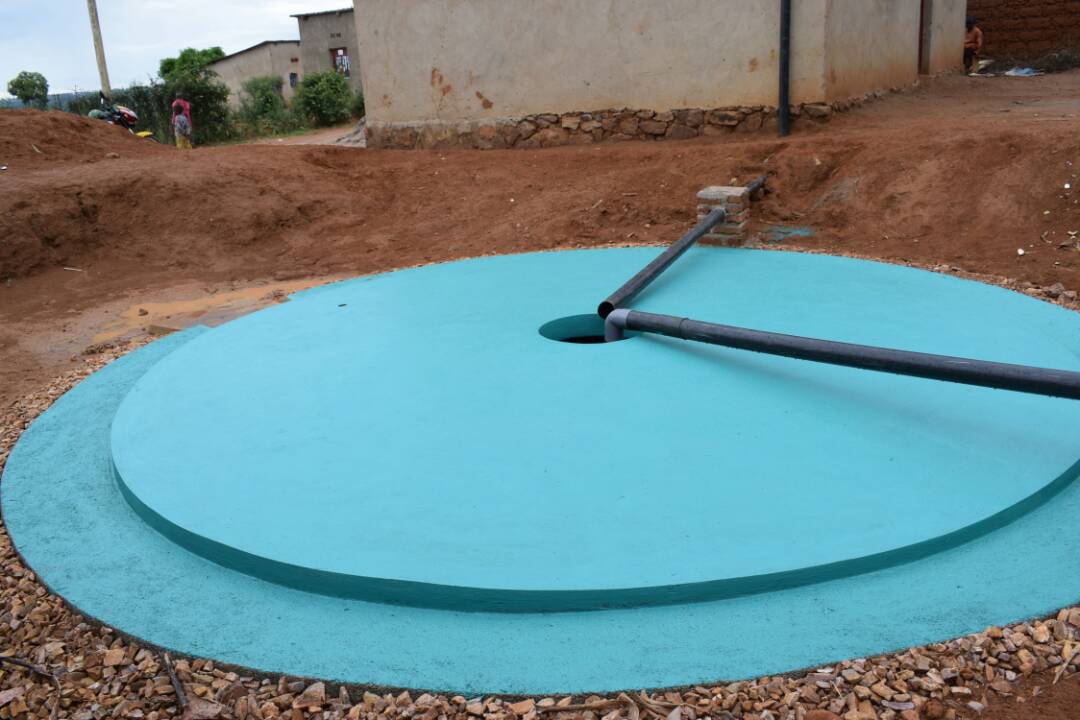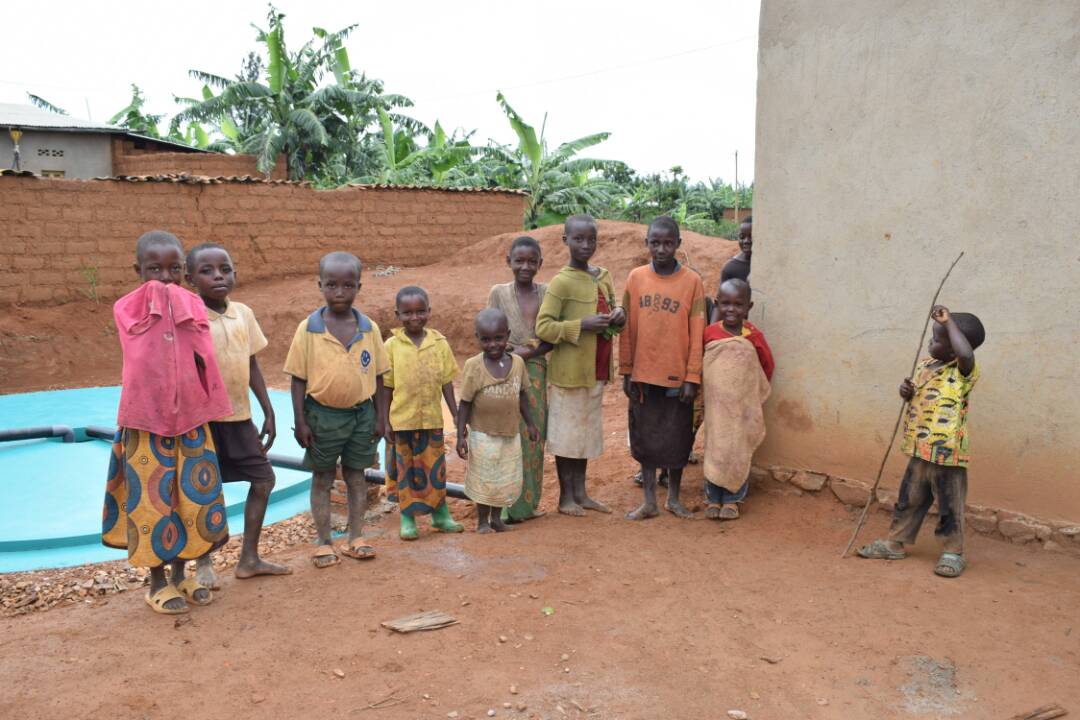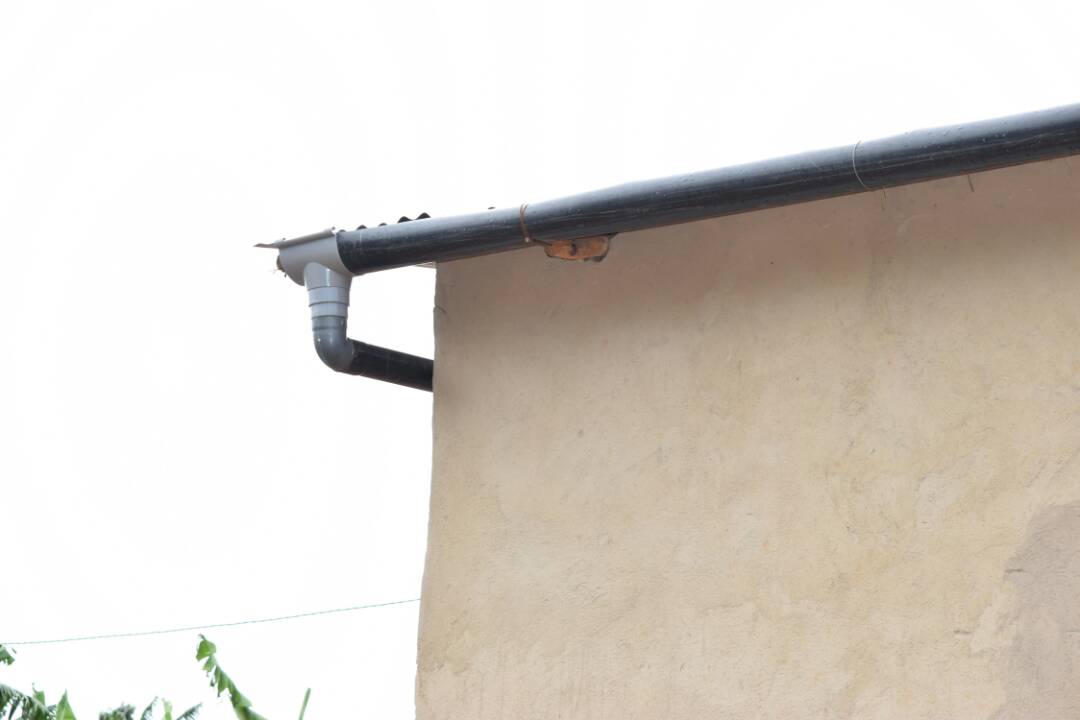 January 2018: Nader Kawash - 2 wells
Nader tragically lost his life on January 2nd in a car accident. According to his family, 'Nader was blind to the differences among us - things that would separate people. He saw everyone as the same and everyone deserved to be treated as equals'. Putting that ideology into action, his family, friends, and loved ones raised funds to contribute to two villages: Kingabo and Rugarama. In his honor, over 2,700 villagers will have access to clean, sustainable water, goats, and hundreds of sustainable community gardens. "He was always smiling. He was a hard worker. For him it was work, family and the community".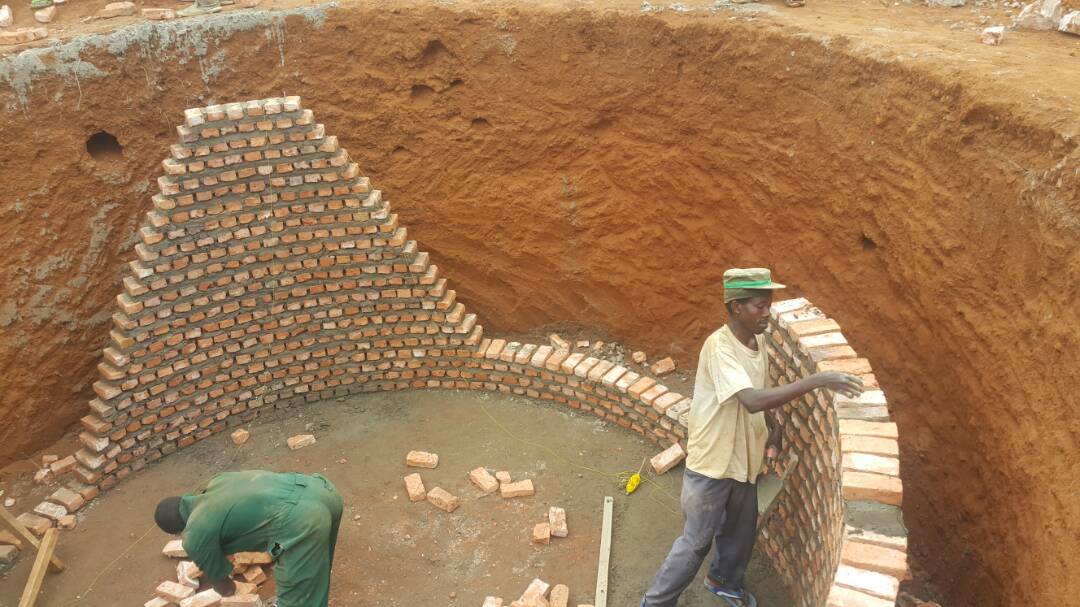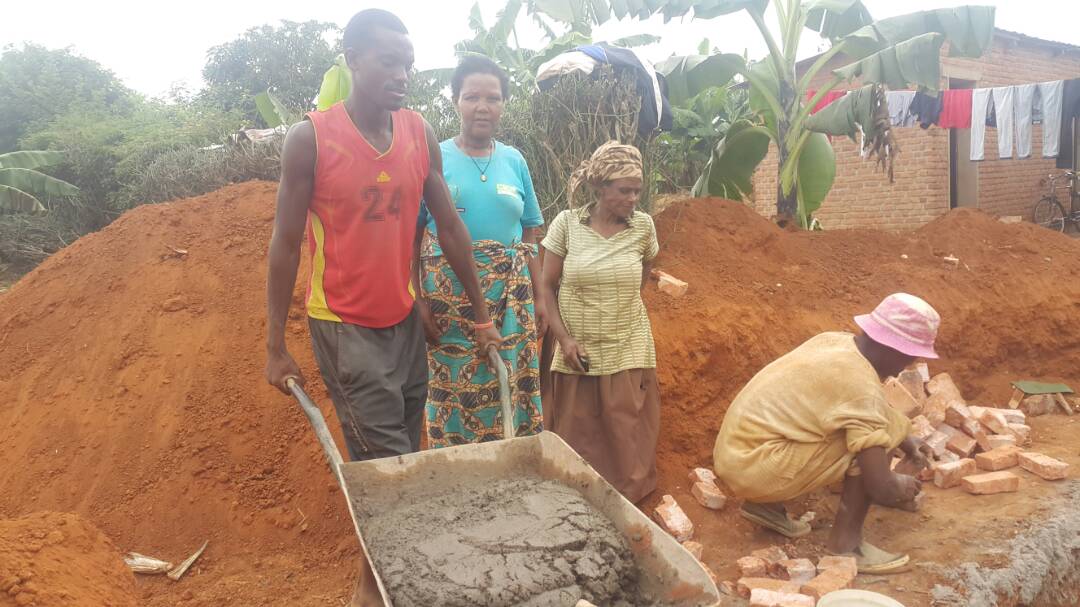 December 2017: Mustafa and eshanzada family
For his 30th birthday, Mustafa set out to affect the lives of villagers he has never met, in a positive way. Using the crowdfunding page, LaunchGood, Mustafa invited his family, friends, and close ones, to forego purchasing him a gift and donate that money instead towards a project that will last those in need a lifetime. In less than 15 days, they came together and were able to provide a 35,000 L water well system for over 2,390 men, women, and children of the Gataraga village. 'This water well gave me purpose. In difficult times I'm going to look back and remember what we all did together. I'm dedicating this to my family and all of you who shared the campaign, donated and prayed for this all to work out. Thank you all for the best birthday present I'll ever get' - Mustafa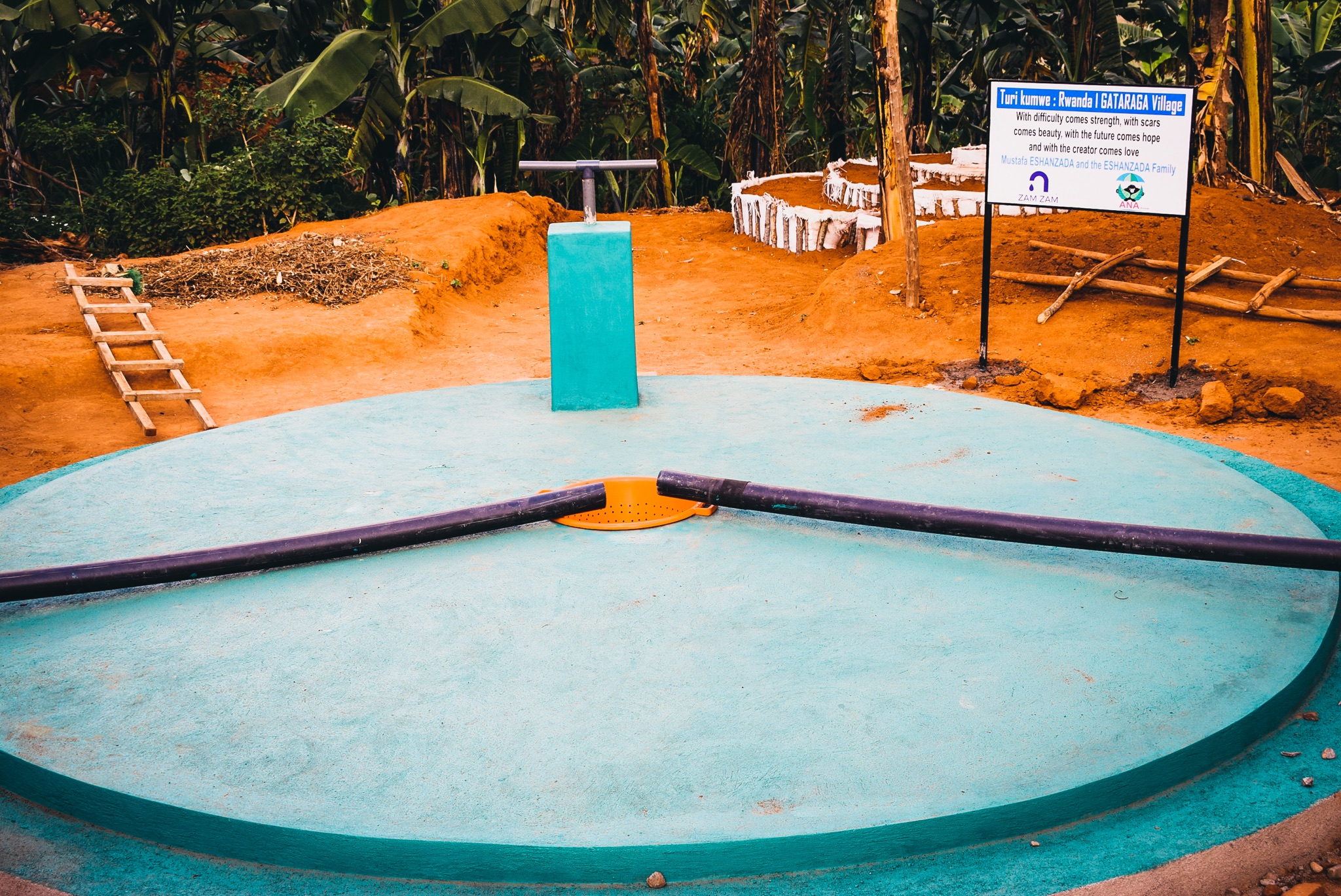 December 2017: Anthem Gold
Anthem and Cynthia Blanchard and the team at AnthemGold, donated 1 BTC (Bitcoin) and brought together not one but two villages that combined to form the Rucucu Village in Bugesera, Rwanda. With over 2,275 villagers, one of the largest number of citizens in any village we have been able to serve in Rwanda. Alongside the 35,000L water tank, AnthemGold was able to fund the cultivation of over 80 sustainable, community gardens and 30 goats for not only the Rucucu Village, but also the surrounding Gataraga Village. The power of cryptocurrency used for good.
November 2017: Fatima Hassuneh - 2 Villages
Fatima Hassuneh was an 18 year-old aspiring medical student when she was tragically killed crossing the street on her college campus. Her family wanted to honor her legacy by building multiple water projects. Fatooma, as she was known to her family and loved ones, touched many lives at a very young age. Now, her legacy will be remembered by reaching out to the 1,904 and 1,960 people living in the Ruhanga and Rwamacumu villages of Rwanda, respectively.
JUNE 2017: the Noor family
Our third water project was completed thanks to the Noor family during the blessed month of Ramadan 2017. The Noors were inspired to contribute towards a water project and did not favor one country over another In their own words, 'we are all Gods children'. This specific water project serves over 560 people in the Mwesa village of the Bugesera disctrict. Goats and 30 community gardens were also provided to the villagers.
January 2017: the Losi family
Our second water project was dedicated to Jim, Beverley, Caitlin, and Lukas Losi. Jim Losi is the main reason we were introduced Rwanda and its beautiful people. Jim was present on the ground during the genocide in 1994 and experienced the country at its worst. Over the last 20 years, he has visited dozens of times and is heavily invested in the people of Rwanda. That investment translated into a water project serving over 250 households in the Kivugiza village. Goats and 30 community gardens were also provided to the villagers.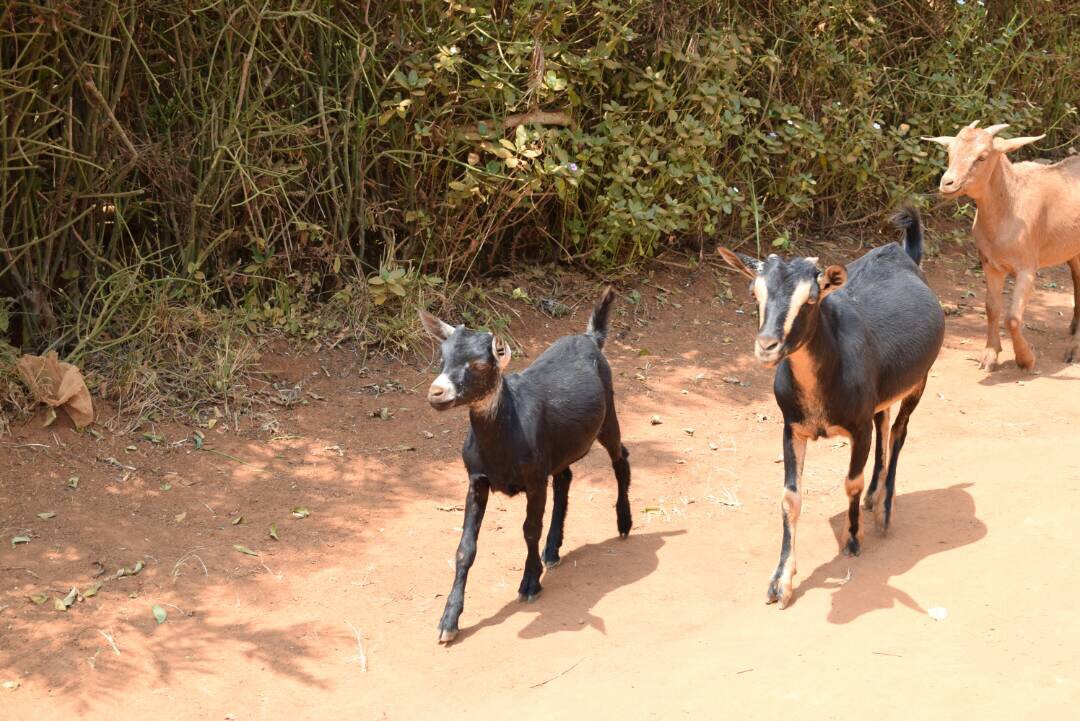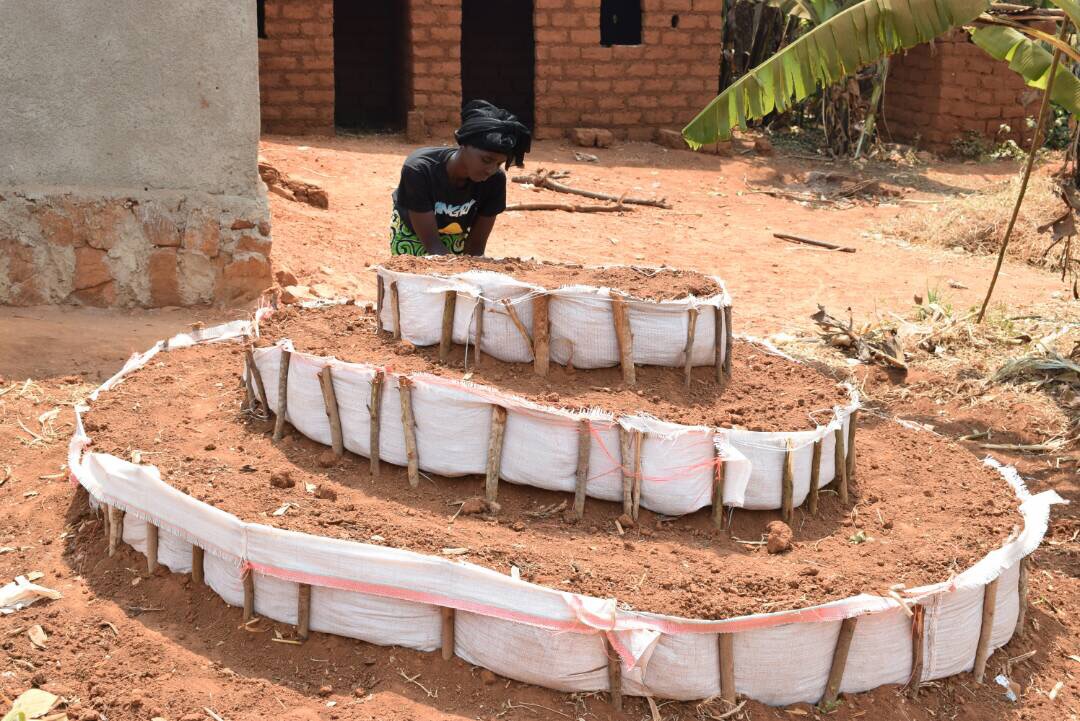 January 2016: Ziad ahmad and The Al-moghrabi family
Our first water project in Rwanda began construction in Fall 2015. Dedicated to Ziad Ahmad Al-Moghrabi by his family after his abrupt passing. A retired pilot, one of his dreams was to visit Africa and meet its beautiful people. Little did he know that his name will forever be engraved in the hearts of over 550 people of the Kasibigege village. Goats, chickens, and 20 community gardens were also provided to the villagers.